The best wellness retreats in 2023 range from luxury spa resorts and group trips to mental health retreats in nature. But which type of getaways are the most transformational? Follow this guide to the best wellness retreats in the US and around the world to restore your mind, body, and soul.
Are you looking to reset after a grueling work schedule, recover from stress or anxiety, or detox from unhealthy habits? If so, a wellness retreat will give you the clarity you've been looking for.
Health and wellness vacations can have a transformative effect on your life – there's even scientific evidence to prove it! From meditation and mindfulness trips to physical or spiritual ones, these therapeutic retreats truly have it all. Health-minded travelers and those looking for a reset from their hectic lives have so much to gain from this way of traveling.
In my own inner journey, I've reaped incredible benefits from such retreats, including a week-long Wim Hof retreat in Iceland and a meditation retreat with Dr. Joe Dispenza. Each of these experiences helped me to grow and gain clarity on how to live my best life.
If the idea of a wellness retreat excites you, just wait until you see these amazing wellness destinations. They range from relaxing yoga getaways and spa resorts to more intense group trips in nature. While many of these wellness retreats are in the US, I've also selected exotic ones from other countries as well. Without further ado, here are the coolest wellness retreats that touch on the physical, psychological, and spiritual.
Read also: Top Reasons to Go on a Wellness Retreat
The best wellness retreats at a glance
Looking for an intimate wellness retreat or a larger, more holistic retreat? In the past two years alone, I have personally experienced dozens of wellness retreats around the world. If you don't have time to read the full article, I've listed my all-time favorites below that have profoundly impacted my life.
From wellness programs at resorts to holistic retreats in exotic locations, here are the top ones you should consider in 2023:
Top 3 wellness retreats:
---
Top 3 wellness resorts:
Key considerations for your wellness retreat
Okay, so by now you're sold on a wellness retreat. But before you go picking out which ones you're interested in, there are a few guidelines to keep in mind. These will help you prepare well and make the most of your trip!
Location, location, location
Choosing the right location for your wellness retreat can make all the difference in having a truly transformative experience. Do you prefer a peaceful, rural setting surrounded by nature, or would you rather be in the midst of the hustle and bustle of a bustling city? Perhaps a beachside retreat is more your style, or maybe you'd prefer to be nestled in the mountains. Whatever your preference, make sure the location is accessible and aligns with your goals for the retreat. And remember, the right location can inspire and uplift, so choose wisely!
---
---
Have a pretty big budget ready for your trip
Because of the personalized, all-day, all-inclusive experience, wellness vacations usually require some budgeting in advance. Affordable wellness retreats start at $300/day, running all the way up to $1500/day. This can come up to grand totals of $5-10k for a trip. That's only an estimate, and actual prices will depend on when and where you go.
Note that wellness retreats in the US are generally more expensive than those in other countries. However, you have to factor in the cost of airfare, which can be pricey when you're traveling internationally.
Have a length of stay in mind
We recommend 1-4 weeks, but some retreats last as long as 6! Even just a few days of a well-picked wellness retreat can do wonders. No matter how long you go for, make sure you have a rough timeframe in mind when beginning your search.
Have a goal to center yourself on
When you're planning to go on a wellness retreat, think about why you want to do so. Make sure you know what you are looking forward to getting out of the trip! It could be physical goals for yoga or meditation, or psychological reasons ranging from stress to previous traumas. Whether it be a change in routine or a break from work stress, keep your reasons in mind.
By setting a clear intention going into your retreat, you'll avoid that feeling of dissatisfaction upon returning to the grind. Remember, these wellness retreats are an opportunity to improve your well-being. Be it physical, mental, spiritual, or a combination of the three, they can help in ways you simply don't have time for in daily life.
Consider the types of activities
When it comes to choosing the right activities for your wellness retreat, the sky's the limit! Want to try something new, like aerial yoga or sound healing? Go for it! Or maybe you're more interested in classic wellness activities like meditation or hiking. Whatever your interests, make sure the retreat offers a variety of activities that align with your goals and preferences. And don't be afraid to step out of your comfort zone and try something new. You might just discover a new passion or talent that you never knew you had!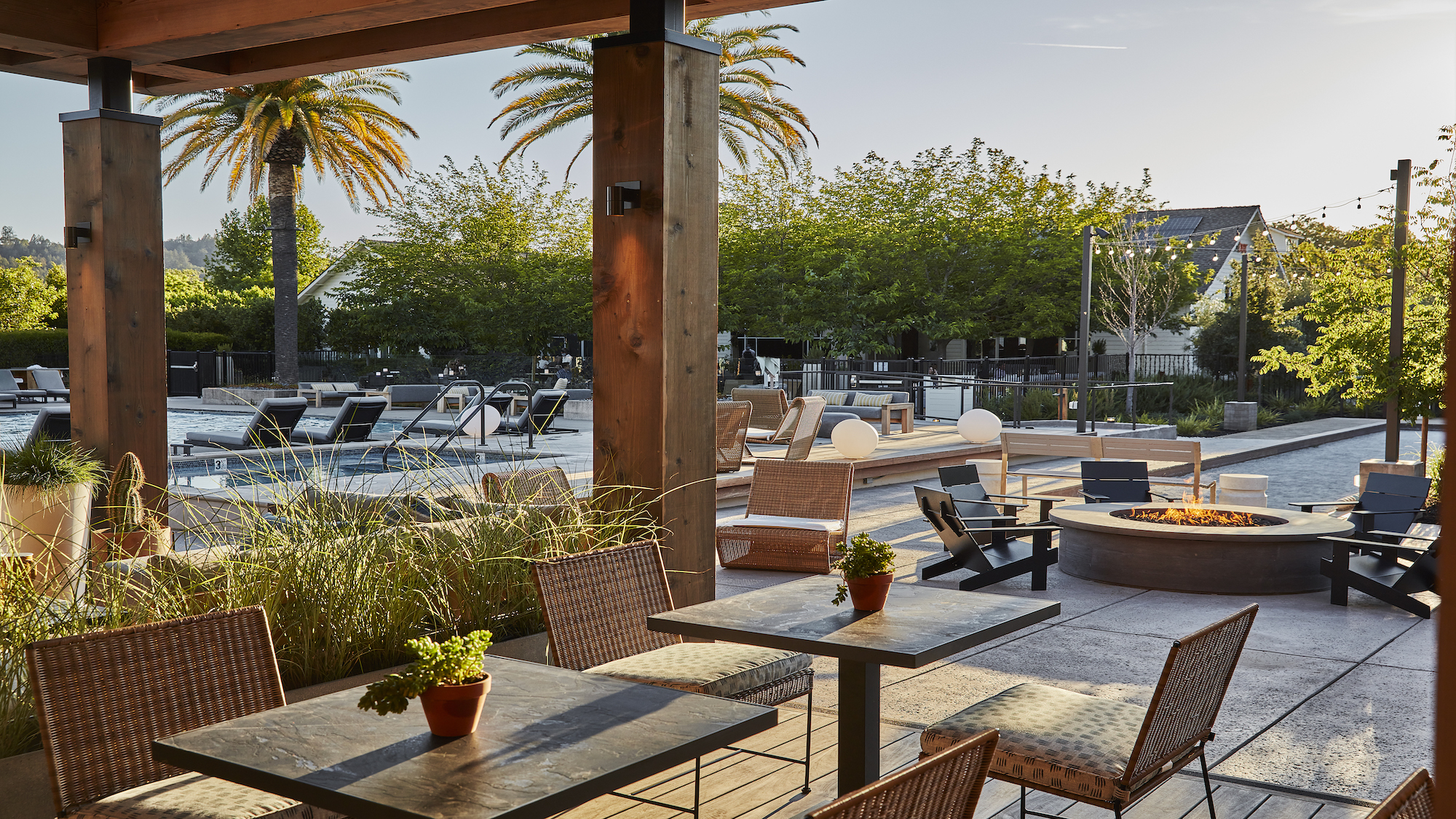 Additional tips for choosing retreats for wellness
When choosing between these top health, healing, and personal growth retreats, consider the structure and purpose behind the retreat:
– Are you looking for peace and quiet or group comradery and accountability?
– Do you want to immerse yourself in nature or are you interested in more of a classroom setting?
This isn't just a 30-minute yoga or meditation session; what you will learn and experience on a wellness retreat can be absolutely life-changing. So, always weigh the options and identify what you're looking to gain from the experience. Going somewhere "just to get away," may not achieve the desired outcome. As such, I recommend approaching your retreat with the following question:
"What mental or physical health goal do I want to achieve and if I were given the most soothing, therapeutic, atmosphere, where would I go?"
There are multiple kinds of wellness retreats in the USA and around the world. They may specialize in different therapeutic approaches. Some are more "active" programs, built around yoga, hikes in nature, and rejuvenating your physical well-being. Others focus on your mental and spiritual headspace. These types of getaways might provide therapeutic strategies to improve your mindfulness or even help you overcome previous traumas.
To help you find your next great getaway, check out these best wellness retreats in 2023! We've included the best retreats and resorts in the US, as well as unique getaways across the globe. Let's go explore them!
Types of wellness retreats to consider
To help you make your way through this guide, we've organized our list of the best wellness retreats in 2023 into three overarching categories:
(1) Pure "TLC" relaxing retreats
We're calling these "TLC" retreats because they'll provide you with all the tender loving care you need. The wellness retreats listed in this section are for good ol' "R&R" – rest and relaxation! Most events center around wellness spas and all-inclusive amenities that cater to your every need. Being cared for like this can help mend the stressors pulling you in every direction in your daily life.
These kinds of "TLC" luxury retreats have real and tangible benefits on your well-being. For example, studies have shown that "balneotherapy" (thermal mineral spa treatments) can help lower blood pressure and improve the health of individuals with arterial hypertension. Want that ultimate spa experience with all the amenities you can think of? Take a load off and check out our list of the best "TLC" wellness retreats in 2023!
(2) Mindfulness meditation retreats (to boost creativity & productivity)
In some situations, pure luxury resort retreats are not enough. While positive in the short-term, pure leisure vacations can leave you with a sense of lacking after you leave. Sometimes getting away for a few weeks might just send you home craving more.
If you find yourself leaving a wellness retreat dissatisfied, you might be in need of a little more mental stimulation. In that case, consider some of these best mindfulness, meditation, and wellness retreats.
These wellness retreats for women and men boast all the usual comforts of a vacation getaway. But there are also special activities offered that focus around community-building, yoga, grounding, and meditation sessions. In fact, many people meet their spouses on trips like these, because you can meet many new and like-minded people! In addition the people, meditation and yoga sessions refresh the body and mind together.
These trips are especially popular among high-functioning, goal-oriented business people looking to relax. They also might spark creativity or refresh one's perspective, boosting productivity upon return. The benefits of these trips can be seen in the day-to-day life of attendees! If you want to connect your body and mind in a new way, this round-up of the best wellness retreats for mindfulness meditation is a great place to start your search.
(3) Holistic wellness retreats
While the aforementioned retreats are designed with relaxation in mind, holistic retreats are geared towards personal (and professional) development. These retreats are considered more of a mental and physical challenge. They tend to focus on getting out of your comfort zone and gaining clarity on what you want in life.
Some retreats in this category include fitness retreats, advanced yoga retreats, mindset retreats, and personal development retreats. They still leave you feeling energized and recharged at the end, but the journey to get there involves more discomfort. Modalities can include ice baths, emotional and behavioral workshops, mindful movement/intense exercise, yoga and reiki, plant-based medicine interventions, group breathwork sessions, and other activities addressing topics like fear, trauma, and addiction.
Holistic wellness retreats are the best way to learn and grow. So, be sure to stick around and check out the retreats in this section.
Find more great getaways in the US!
Category 1: Pure TLC relaxation retreats
1. Carillon Miami Wellness Resort
Location: Miami, Florida
Looking to have your happiest and healthiest vacation yet? Get ready to indulge in some serious wellness luxury at the Carillon Miami Wellness Resort – one of the best wellness retreats in the USA!
This stunning resort is located right on the beach, making it the perfect place to unwind and soak up the sun. But it's the wellness offerings that really set this resort apart. With over 45 fitness classes per week, including everything from yoga to TRX to aqua fitness, you'll never run out of ways to get your sweat on.
If relaxation is more your style, the resort offers an extensive menu of spa treatments, from massages to facials to acupuncture. There are also unique amenities like a Finnish sauna, crystal steam room, herbal laconium, igloo shower, hydrotherapy tub, and more.
But that's not all – the resort also boasts a medical wellness center, where you can meet with doctors and wellness experts to create a personalized wellness plan. The Biostation runs tests on over 100 biomarkers that determine health and longevity, including cholesterol and glucose levels.
And the food? It's nothing short of divine, with a focus on healthy, organic, and locally sourced ingredients.
All in all, the Carillon Miami Wellness Resort offers a truly luxurious and comprehensive wellness experience. It's sure to leave you feeling refreshed, rejuvenated, and ready to take on the world!
Price: $319-799 per night
Highlights:

Access to world-class 70,000 sq. ft. spa and wellness facility
Red light therapy pods and infrared sauna with halotherapy
Beautiful beachfront views and organized workshops & retreats on property
2. Solage Resorts of Calistoga
Location: Napa Valley, California
Near the world-famous Napa Valley, the Solage Resort is one of the best wellness retreats and spas in California. It's also arguably among the coolest wellness vacations in the entire USA! You'll get wined & dined in Solage's serene 25 acre estate. It's even painted with earthy colors to reflect the Napa Valley vineyards just a stone's throw away.
The restaurants here are next level – try the crispy duck confit with sweet potatoes. And the 20,000 sq. foot day spa will rejuvenate your body and mind as you take in the lush-green landscape.
One of the highlights of the stay are the nearby geothermal hot springs. These mineral balneotherapies can help reduce hypertension and lower cortisol levels for stress relief. We'd also recommend you go with a significant other to Solage's Wellness retreat – the couple's packages are intimate and romantic.
Price: $500-1,500 per night
Highlights:

Geothermal mineral hot springs for incredible scenery while you bathe
Serene, earthy, spacious room decor with private jacuzzis and yard
Great food & wine combos from Napa valley at the Solbar Restaurant
3. Pritikin Health & Wellness Resort
Location: Miami, Florida
Pritikin presents an ornate, luxurious setting for your resort spa and wellness retreat. It's located in Miami, and the nautical feel will ensure you're never too far from the ocean.
This relaxing retreat in the USA provides delicious meals and even nutrition workshops, so you can take your favorite recipes home from the chefs! Now let's talk amenities. Pritikin has five golf courses, a series of Zen gardens, pools, tennis courts, and of course, spas.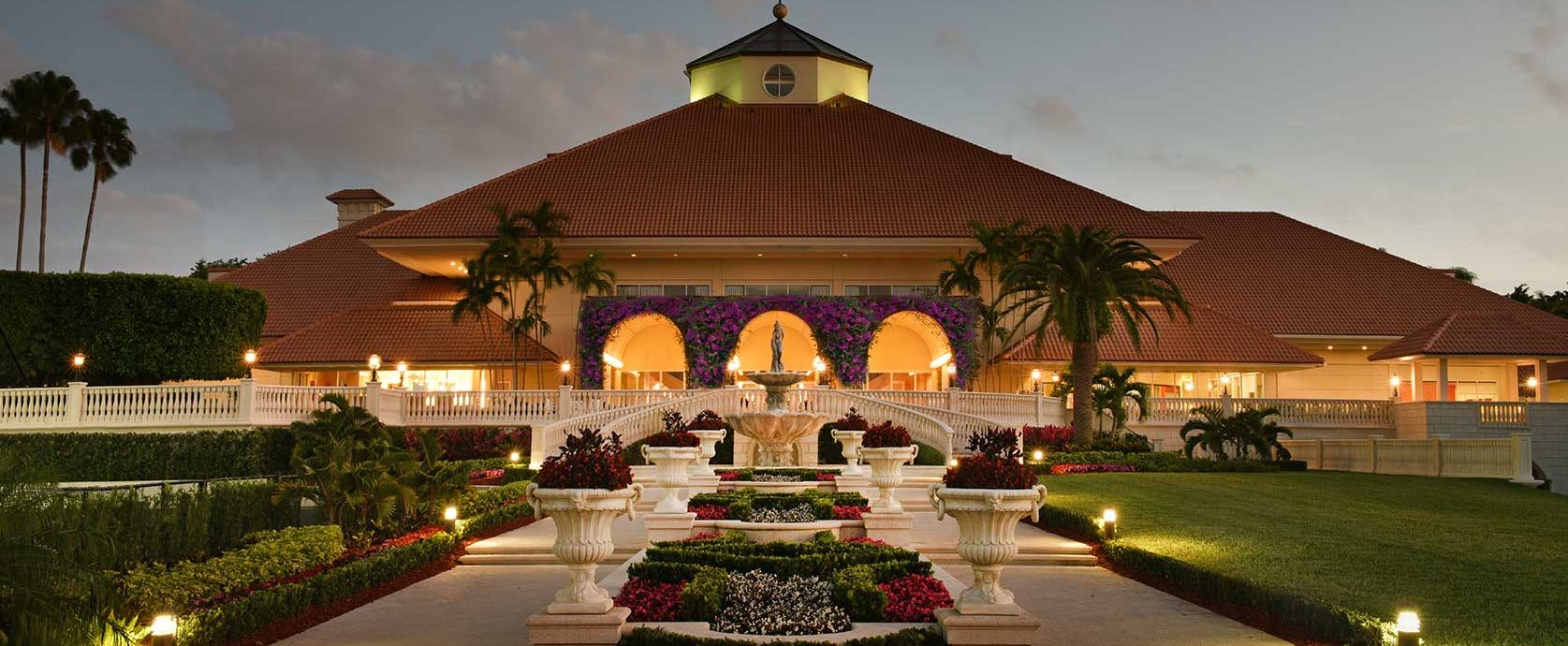 With a focus on physical wellness, Pritikin packages come with access to certified physicians. They perform physicals, help you set fitness goals, and run metabolic and blood tests on key markers. Be sure to also check out their array of fitness classes, including tai chi, spinning, yoga and more! Healthy retreats like this one in Miami truly lead to breakthroughs.
Price: around $4,230 for a 7-day stay
Highlights:

Beautiful Miami scenery and architecture
Access to certified physician conducting full metabolic/blood tests
Meals cooked daily
Access to a variety of physical fitness classes
4. Enchantment Resort
Location: Sedona, Arizona
The red-rocks of Sedona give the Enchantment Resort a unique "back to nature" experience – like an oasis in a desert! Nature lovers will want to check out Enchantment's wellness retreat. Plus, the room décor incorporates adobe-style fireplaces and Native American patterns. This wellness resort is also home to some of the best hiking and biking in Arizona!
The spa and massage options are delightful – Swedish, deep tissue, Shiatsu, Neuromuscular, Thai, and more. Plus, they're paired with various kinds of skincare facials. Special meditation and yoga classes are low-intensity for those looking for a pure "TLC" relaxation retreat. However, they aim to open your "chakra" and reconnect you to nature. Need convincing? Just do a quick Google Images search for Sedona's scenery. This grand, yet intimate backdrop will help provide a wellness retreat experience you'll never forget.
Price: $500-1,000 per day
Highlights:

Amazing nature hikes and biking trails
A variety of yoga and meditation classes to fill up your day
Tucked away from daily hubbub and city life
Multiple food options at their Tii Gabo and Che ah Chi restaurants
5. 6 Day Yoga, Meditation, & Spa Retreat
Location: Tuscany, Italy
For those exploring international options, you can't get much better than this 6 day wellness retreat in Bagno Vignoni, Italy. Located in the heart of Tuscany, it's undoubtedly one of the top wellness retreats right now. This is because of its delicious Italian food, luxury infinity pools/spas, and high quality guided yoga classes. Also, considering the beautiful location and Italian charm, the price makes it one of the more affordable wellness retreats out there.
Room décor follows a regal, but comfortable European layout, with blue lavender, and white palates in the classical rooms. These individuals have devoted years to yoga and meditative healing.
If you are looking for the balance of a pure relaxation retreat – with the option of guided yoga – this 6-day wellness retreat in Italy could change your life.
Price: $3,500 for 6 days (5 nights)
Highlights:

Devotion of the staff to the meditation and yoga sessions
Authentic Italian food with cooking classes included!
Option to relax in the infinity pools & spas all day overlooking the Italian landscape
6. Miraval Berkshires Resort & Spa – Among the coolest retreats for wellness in the USA
Location: Lenox, Massachusetts
Looking for an oasis in nature? The Miraval Berkshires Resort and Spa is everything you've been waiting for…and more!
This wellness retreat in the Berkshires is the ideal getaway for corporate executives and yogis alike. It offers an extensive program of activities, including breathwork and cold immersion, floating meditations, archery, nature hikes and bike rides, traditional eastern massages, vibrational sound therapy, and so much more. This resort is an all-inclusive, which means that food, drinks, and most activities are included in the nightly hotel rate.
If you're craving a mindfulness retreat in New England, this rejuvenating resort is calling your name!
Read next: Miraval Berkshires Hotel Review
Price: $700-1,300 per night (all-inclusive includes food, drinks, and activities)
Highlights:

Offers hundreds of classes and alternative modalities that promote mindfulness
All-inclusive resort with food, drinks, and activities included
A beautiful setting in nature with rolling hills and mountains surrounding the property
7. The Lodge Wellness Retreat & Spa at Woodloch
Location: Hawley, Pennsylvania
Located in Pennsylvania, the Lodge at Woodloch is the cream of the crop among wellness retreats in the United States. It is easily one of the best health and wellness resorts in the world, and has been since opening. The Lodge at Woodloch is set on 500 forested acres with a 15-acre private lake. With its rustic, wooded feel, this resort is as relaxing as it is cozy.
The spas and massages are personalized to each individual. Canoe on the lake, then come in and let the expert massage therapists soothe your muscles. You can even get a massage outside in a meditation garden. Imagine listening to the birds and whistle of the wind as the massage therapist soothes the tension across your body.
The dining options can take a wellness retreat from good to exceptional. Listen to sommeliers/chefs describe the intricacies of wine and food pairings while enjoying the Tree Restaurant for delicious meals. It's no wonder this is a top retreat for wellness!
Price: $500-800 per night
Highlights

Over 35 yoga, meditation, and fitness classes to pick from daily
Access to a private lake for canoeing and water-based activities
Expert massage therapists and daily spa specials
Category 2: Mindful meditation for a "productivity & creativity" reset
8. Six-day "Accept & Love Yourself" Mental Wellness Retreat
Location: Bali, Indonesia
For international travelers, Southeast Asian countries like Indonesia and Thailand offer some of the highest quality and most affordable wellness retreats. This 6-day wellness retreat in Bali is one of our favorites for a few reasons!
First, the package comes with 2 complimentary 1-hour Balinese spa treatments. In addition, there's guided meditation and yoga practices that provide a sense of structure to the 6-day wellness retreat. The meditation and yoga options are enhanced with the chance to receive a Shamanic ritual or Hindu blessing ceremony. Even with wonderful amenities and meditative workshops, this wellness getaway in Bali is among the most affordable on our list! Its accessibility and wide range of budgets make it among the most unique wellness retreats to visit.
The food is flavorful but remains all-vegetarian for those looking to reset their dietary habits. Room décor is ornate and simple to help focus on mindfulness training. The workshops are intimate and do a wonderful job focusing on self-love. You even get a therapy checkup session 6 months after your stay. Then, you get to plant your own "Tree of Life!" Staff at this health resort want to ensure you get a glow from their meditation, and that you maintain it.
Price: $700 for 6 day (5 night) stay
Highlights

Affordable wellness retreat with a unique blend of meditation workshops
Thematic structure that provides narrative meaning to each day of the stay
Nourishing food and juices help detoxify from bad dietary habits
9. Into The Wild Within – Wim Hof-style retreat
Location: Iceland
Looking for an intimate wellness retreat in a beautiful nature location? Out of the dozens of retreats I've been on all around the world, I recommend this one the most.
Last year, I embarked on a journey that turned out to be the most transformational of my life. The 6-day "Into the Wild Within" retreat in Iceland was more than just a break from daily routine; it was a deep dive into my wild and free human nature. From the moment I immersed myself in the glacial waters of Iceland to the powerful sessions of breathwork and sound healing, I felt a profound connection with my inner self.
What makes this wellness journey in Iceland next level
Into the Wild Within is designed to awaken your wild nature in the land of ice and fire. It combines various elements like breathwork, conscious movement, sound healing, meditation, nature immersion, hiking adventures, and community work. Whether you're a beginner or advanced in yogic practices, you'll gain immense value from this experience.
The retreat's holistic approach resonated with my body and mind in ways I had never experienced before. The guided practices helped me release fear, replacing it with happiness, bliss, and a newfound sense of personal freedom.
What made this retreat super valuable was not just the epic accommodation or the organic meals but the genuine connection with nature and the community. The hosts, especially Joren De Bruin, guided us with immense passion and wisdom, making every participant feel safe and inspired.
All in all, the Into the Wild Within retreat was not just a wellness program; it was a journey towards self-discovery, healing, and personal empowerment. The memories and lessons I gained from this expedition continue to nourish my life, making it an investment that I will cherish forever.
10. Cloud Mountain Retreat Center
Location: Castle Rock, Washington
Contemplating a stay at one of the best health resorts? Silent meditation is the name of the game at Cloud Mountain retreat center. Cloud Mountain places a strong emphasis on meditation, and channels Buddhist principles in their teachings.
This affordable wellness retreat in Washington caps at 44 members and discusses values like generosity. Wooded acres make the wellness retreat's 15 acres feel like a giant Pacific Northwest Buddhist temple. The lush greenery and foliage are lined with rock paths, which leaves plenty of open spaces. Here, you can contemplate and connect to the beautiful landscape around you.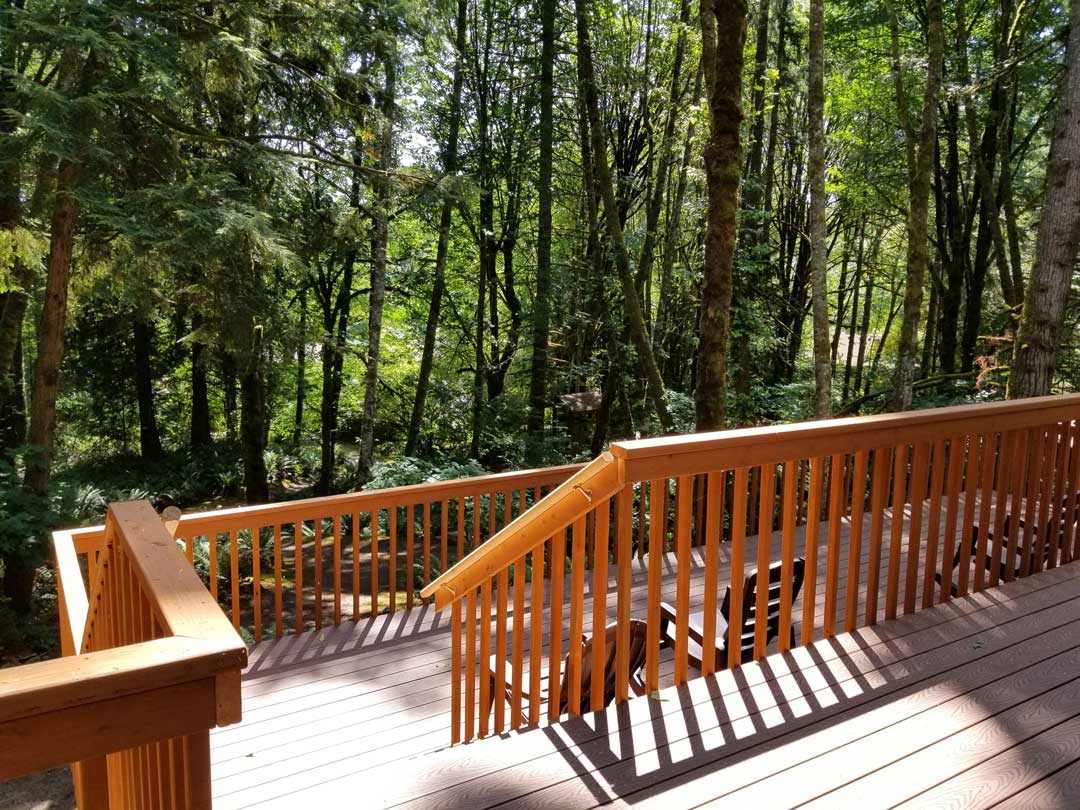 Enjoy the deer, birds, and other wildlife who come to check in on you while you practice your yoga. This is a "no frills" wellness retreat, but you don't need them. In this case, all you need are a connection to those around you, and a quiet place to meditate.
Price: around $500 for 6 nights or $250 for 3 nights (full schedule with pricing here)
Highlights:

Learn silent meditation to quiet your mind and elevate state of being
One of the most affordable wellness retreats on this list
Serene forest environment with cabin-like structures to support daily yoga and mindfulness training
11. Body Camp Mallorca
Location: Sencelles, Spain
For an affordable all-inclusive wellness retreat, Body Camp Mallorca is calling your name. This holistic fitness retreat in Spain is one of the best physical and mental health retreats imaginable – offering fun and fitness under the sun.
Each day, you'll get to challenge your mind and body with pool games, circuit training, TRX, yoga, hikes, bike rides, and more. The coaches are top-notch and the food is out of this world! Out of the 12 retreats I did last year, Body Camp Mallorca was among the best!
With a focus on mindfulness, physical and mental health, and entertaining activities, Body Camp is so much than just a boot camp. It's easy to see why it's among the top health and wellness vacations.
Price: $2400 USD for 1 week
Highlights

A variety of activities from pool games and HIIT training to sports massages
Opportunity to explore one of the most beautiful islands in the world: Mallorca
Affordable all-inclusive wellness retreats every week
12. Esalen Wellness Retreat
Location: Monterey County, California
There may be no better setting for a wellness retreat than Big Sur, CA. And the Esalen Institute fits right in, as it's nestled right between the forest and ocean. Peer across awe-inspiring ocean views while practicing meditation in the forest on Esalen's 100 acre coastline property.
Alongside the meditation and yoga sessions, the Esalen mindfulness retreat has crystal-clear hot springs. There's even a communal garden you can spend your free time in. Esalen grows all the food for guests and staff on their farmland, a unique feature of this wellness vacation experience.
Beautiful hikes, gravelly coastlines, art workshops, and daily meditation activities. All this and more will make your time at Esalen's wellness retreat a delightful, one-of-a-kind experience. Your days are built around the simple yet elusive goal of self-realization. This may sound tricky, but you'll also enjoy lush forests and the Pacific Ocean bluffs! Esalen's wellness retreat may help guests rediscover their self-expression and identify.
Price: $530 for 3 nights
Highlights

A variety of activities from farming to artwork and meditation to massages
One of the most beautiful locations in the world: the Big Sur coastline
Reasonably affordable wellness retreat
13. The Path Corporate Meditation & Mindful Leadership Retreat
Location: Rhinecliff, New York
Unlike some of the more "spiritual" and mystic-oriented wellness retreats on this list, The Path retreat is for goal-oriented individuals. It's meant for professionals who work hard and smart, but may have hit a plateau in their work.
The Path's wellness retreats are designed to renew your personal and professional life. They will help provide you with creative "out-of-the-box" ideas to cure your workplace confusion or burnout. Learn yoga and meditation practices quickly, along with actionable teachings on how to apply these techniques to business and leadership.
Located in Rhinecliff, New York, this retreat for wellness is full of character with its white picket fences and ranch-style housing. There are regal elements in the restaurant and lounge areas, but the outdoors feel like a backdoor pasture or farmland. If you're looking for a relaxing wellness retreat, then this is the getaway for you! The Path offers a way forward in your personal and professional life.
Read also: Top Retreat Centers Around The Globe
Price: Not listed, must contact site
Highlights:

Expertly blends a mindfulness retreat with a direct appeal to working professionals
Offers classes and teachings on mindfulness that improve your leadership skills
A beautiful ranch-style setting gives a "wide-open" sense of being and spirit
14. 8-Day Solo Yoga Journey
Location: Puerto Vallarta, Mexico
This wellness retreat in Puerto Vallarta has a unique setting, especially compared to the rest of this list! Perched on a treetop jungle landscape in the Sierra Madre, the Spanish-Mexican architecture simply looks inviting and breezy. It's the perfect environment for a little personal rebirth!
The program features breathwork workshops, yoga classes, spa/bodywork therapies, a snorkel beach day, and guided nature hikes. Just writing about it sounds fun! We're sure this trip can help relieve stress and clear your mind for the next big adventure. Great retreats like this one should never be overlooked!
And adventure it will be! Even if you get tired, beaches, spas, and waterfalls are available for some nice downtime. After meditating, you can sit poolside and write down your thoughts. Following the different wellness workshops, there's also time to meet and greet other guests. Surrounded by like minded people, you might make lifelong friendships on your wellness retreat to Puerto Vallarta.
Also, for 8 days, this retreat center is easily one of the most affordable wellness retreats on the list. Because of its amenities and price, we couldn't recommend this getaway more. It's perfect for those who want a longer stay for a reasonable price!
Price: $1,000 for 8 days (some villas run up to $2,000)
Highlights:

The jungle environment along with access to beaches, spas, pools, and waterfalls
A variety of wellness workshops and ceremonies that add a bit of ritual to your stay
Yoga sessions twice daily to connect your body and mind every morning and afternoon
Honorable mentions:
Here are some additional mindfulness and meditation retreats that we liked but could not verify the quality of their services. Still, these wellness vacations may be worth investigating further!
– 7 Day Relax & Reconnect Yoga & Meditation Retreat, Jamaica
– 10 Days Love Yourself Retreat in Magical Arenal Rainforest, Costa Rica
– 6 Night Restore & Renew – Best Meditation Retreats- Tulum, Mexico
– 7 Day Semi Silent Meditation & Yoga Retreat, Antioquia, Colombia
– 6 Day Sound Healing, Yoga & Aerial Yoga, Restore Retreat, Maui US
– Aman Resorts – Locations all Over the World!
Want to learn more about how to be mindful?
Frequently asked questions (FAQs) about wellness retreats
Looking for another intimate wellness retreat to add to your wish list? Here are some popular questions and answers about wellness retreats that are trending right now:
What do wellness retreats do?
Wellness retreats are all about rejuvenating your mind, body, and soul. They provide a chance to step away from the daily grind and focus on your wellbeing. This can be through yoga, meditation, healthy eating, or other activities that promote relaxation and self-care.
At a wellness retreat, you can expect to disconnect from technology, connect with nature, and engage in activities that promote physical and mental health. Some retreats also offer workshops and classes that focus on personal growth and development, as well as therapies and treatments that promote healing and stress relief. Ultimately, wellness retreats aim to help you recharge and reset, so you can return to your daily life feeling refreshed, renewed, and ready to take on whatever challenges come your way! That's why I'm such a big fan of them!
Are wellness retreats worth it?
Wellness retreats are absolutely worth it if you're looking for a chance to prioritize your wellbeing. While they can be a bit pricey, they offer a unique opportunity to invest in yourself and your health, both physically and mentally. Plus, the benefits of taking time for yourself in a beautiful, tranquil setting can last long after the retreat is over. So, if you're feeling burnt out, stressed, or just in need of a change of scenery, a wellness retreat could be just what the doctor ordered!
Why are wellness retreats popular?
Wellness retreats are popular for a lot of reasons! For one thing, they offer a chance to escape the daily grind and focus on self-care, which is something many of us neglect in our busy lives. Plus, they often take place in beautiful, tranquil settings that allow us to connect with nature and disconnect from technology.
Additionally, wellness retreats provide an opportunity to try new things, like yoga, meditation, or healthy cooking, that we may not have time for in our everyday lives. And finally, they can be a great way to meet new people who share our interests and values. All in all, wellness retreats offer a chance to prioritize our wellbeing and recharge our batteries. It's truly something we can all benefit from!
What does a wellness program include?
A wellness program is a comprehensive approach to improving physical, mental, and emotional well-being. It's designed to support individuals in achieving a balanced and healthy lifestyle. Here's what a typical wellness program might include:
Physical Fitness Activities: This can include regular exercise routines, yoga classes, Pilates, strength training, and other physical activities tailored to individual needs and preferences.
Nutritional Guidance: Diet plays a crucial role in wellness. A wellness program often includes personalized meal plans, nutritional counseling, cooking classes, and guidance on healthy eating habits.
Mental Health Support: This may encompass stress management techniques, mindfulness practices, meditation sessions, and possibly counseling or therapy to address specific mental health concerns.
Health Screenings and Assessments: Regular health check-ups, screenings, and assessments can be part of a wellness program to monitor and manage health conditions.
Holistic Therapies: Many wellness programs incorporate holistic therapies like acupuncture, massage therapy, aromatherapy, or Reiki to promote overall well-being.
Sleep Management: Guidance on sleep hygiene, understanding sleep patterns, and implementing strategies to improve sleep quality.
Chronic Disease Management: For those with chronic conditions, specialized care and management strategies might be included to control symptoms and improve quality of life.
Community and Social Engagement: Building a sense of community through group activities, workshops, and social gatherings can be an essential part of wellness.
What should be included in a wellness retreat?
A wellness retreat should include a variety of activities that promote physical, mental, and emotional wellbeing. This includes things like yoga and meditation classes, nature walks, breathwork, healthy cooking workshops, massage and other spa treatments, and workshops focused on personal growth and development.
Some retreats might also offer activities like hiking, swimming, or other outdoor sports. It's important that the retreat provides a supportive and nurturing environment, with healthy food options, comfortable accommodations, and opportunities for relaxation and self-reflection. Ultimately, a great wellness retreat should provide a chance to disconnect from the stresses of daily life and focus on self-care, in whatever way feels best for you!
How do I get the most out of my wellness retreat?
To get the most out of your wellness retreat, it's important to approach it with an open mind and a willingness to try new things. Take advantage of all the activities and opportunities available to you, whether it's trying a new yoga class or indulging in a relaxing spa treatment. In addition, take time to disconnect from technology and connect with nature. Be present in the moment, rather than worrying about what's going on back home.
It's also important to take care of yourself outside of the scheduled activities, whether that means taking a nap, going for a walk, or simply sitting quietly and reflecting on your experiences. Finally, be open to making new connections with others who share your interests and values, and don't be afraid to ask for support or guidance if you need it. With the right mindset and approach, a wellness retreat can be an incredibly transformative and rejuvenating experience!
Where do celebrities go for wellness retreats?
Celebrities, known for their demanding schedules and public lives, often seek wellness retreats to rejuvenate and find balance. Here's a glimpse into some of the holistic retreats frequented by stars:
Cal-a-Vie Health Spa, San Diego, CA: A favorite of Natalie Portman, Julia Roberts, and Oprah Winfrey, this retreat resembles a French village and offers a quick getaway from Hollywood's hustle.
Gwinganna Lifestyle Retreat, Queensland, Australia: Co-owned by Hugh Jackman, this retreat is also frequented by Nicole Kidman. It focuses on resilience through organic living and relaxation.
We Care Spa, Coachella Valley, CA: Known for juice fasting and colonics, actors like Matthew McConaughey and Ben Affleck have relied on this spa for physical and mental rebalancing.
Miraval Spa, Tucson, AZ: A favorite escape for Oprah Winfrey, this wellness luxury spa offers activities for mind, body, and soul balance.
The Ashram, Calabasas, CA: Located near L.A., this serene escape is loved by celebrities like Gwyneth Paltrow, Renée Zellweger, and Colin Farrell for hiking and fitness classes.
SHA Wellness Clinic, Alicante, Spain: This medical hotel attracts stars like Madonna and Demi Moore and focuses on natural therapies and healthy eating.
Chiva Som, Hua Hin, Thailand: A haven for private folks like Victoria and David Beckham, this resort offers organically grown meals in a tropical setting.
Do wellness retreats make money?
Wellness retreats can definitely make money, but it depends on a variety of factors, including the location, amenities, and pricing. Some retreats charge a premium for their services, while others aim to be more affordable and accessible.
Additionally, retreats that are well-marketed and offer unique experiences can often attract a lot of customers and generate significant revenue. However, like any business, running a successful wellness retreat requires careful planning and management, and there are always risks involved. Ultimately, the goal should be to create a high-quality, meaningful experience for customers that they will want to come back to again and again!
What time of year is best for retreats?
The best time of year for a retreat depends on a few factors, including the location, climate, and type of activities. In general, spring and fall can be great times for retreats, as the weather is often mild and pleasant, and the crowds are typically smaller than in the peak summer months. However, if the retreat involves outdoor activities like hiking or swimming, summer may be the best time to go. Conversely, if the retreat focuses on winter sports like skiing or snowshoeing, or a Wim Hof Iceland retreat, then winter is the obvious choice. Ultimately, the best time for a retreat is whenever you have the time and availability to go, and when the climate and activities align with your preferences!
What do people do at wellness retreats?
At wellness retreats, people engage in a variety of activities designed to rejuvenate the mind, body, and spirit. These retreats often serve as a wellness getaway, providing a break from daily routines and offering a chance to focus on personal well-being. Activities at a wellness getaway may include:
Physical Exercises: Participants often take part in yoga, Pilates, hiking, or other fitness classes to improve physical health.
Meditation and Mindfulness Practices: Guided meditation sessions and mindfulness practices help attendees cultivate a calm and focused mind.
Nutritional Counseling: Many retreats offer nutritional guidance and healthy meals to promote balanced eating habits.
Spa Treatments: Spa services like massages, facials, or body treatments provide relaxation and pampering.
Holistic Therapies: Alternative therapies such as acupuncture, aromatherapy, or Reiki may be offered to enhance overall well-being.
Workshops and Seminars: Educational sessions on topics like stress management, sleep hygiene, or personal growth provide valuable insights and tools.
Connection with Nature: Spending time in nature, whether through outdoor activities or simply enjoying the surroundings, is often a key component of a wellness getaway.
Social Interaction: Group activities and communal dining foster a sense of community and connection with fellow participants.
Personal Reflection and Goal Setting: Dedicated time for self-reflection and goal setting helps attendees align with their personal wellness objectives.
Deciding on the best wellness retreat for 2023
We hope our list of the best wellness retreats gets you thinking about your next big adventure! Remember, while these health and wellness retreats can be relaxing, they can also be so much more. Many of the mindfulness retreats on this list provide a chance to rediscover an inner peace that can be easily lost while struggling with the stresses of life. It's also a great way to transform your mindset and seek personal growth. Also, most have amazing massage and spa options so there's that, too!
Some of the getaways on this list are more similar to luxury resorts, with the option for wellness treatments. Others are geared specifically toward intensive mindfulness training, yoga practices, and transcendental rituals.
If you want to explore even more retreats, here are some helpful links to more of the best wellness vacations in the USA. That way, you can make sure you find the best wellness retreat for you. Best of luck and happy spa days!